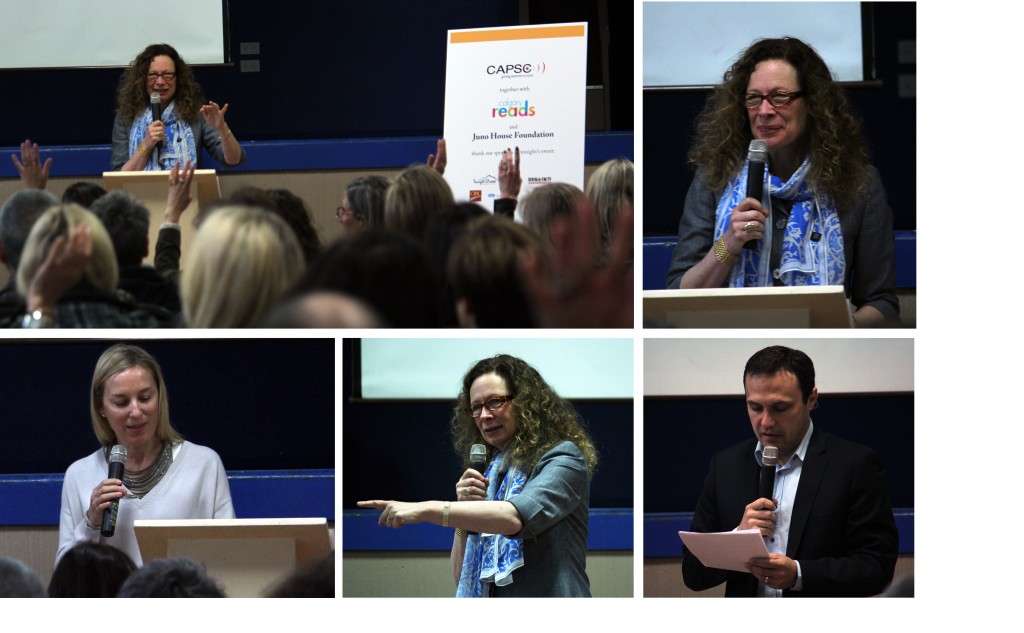 A lively and informed speaker, psychologist Dr. Steiner-Adair spoke compellingly about the effects of technology on developing minds and bodies. She referenced current research on neurological development, suggesting that caution and thoughtful limits for technology are an important part of parenting today. Dr. Steiner-Adair's eight suggestions for strengthening family connections can be found on her website, along with details on her book, The Big Disconnect.
CAPSC thanks Calgary Reads and Juno House Foundation for partnering with us to bring this event to Calgary parents on May 7 & 8, 2015. Representatives from Juno House and CAPSC are shown above, along with Dr. Steiner-Adair.
Want to stay informed about this and other upcoming CAPSC events? Subscribe to our newsletter, follow us on Facebook and become a member. Thanks to the generosity of a sponsor, individual memberships are currently free.